Pickles

Apart from capers and caperberries, olive oil, vegetable oils and olives, we also produce a range of pickles, which include among other:
Onions
Green Peppercorns
Garlic cloves
Gherkins
Marinated artichokes
"Banderillas" – Gherkin Skewers (pitted green olive (sometimes stuffed with pimiento), a gherkin slice, a small onion and a slice of pepper)
Etc.
Good manufacturing practices, with a highly trained and motivated team, together with the most modern technology and our high standards of quality are the main characteristics that make us stand out.
We have been able to combine tradition with technology to produce first quality products to export to the markets, worldwide, which we serve.
---
INGREDIENTS: Onions, Green Peppercorns , Gherkins, Marinated Artichokes, "Banderillas", etc, … water, vinegar and salt.
USES: Pickles are normally served cold and are used as aperitifs or as side dishes.
STORAGE CONDITIONS: Keep refrigerated once opened.
F.J Sánchez Sucesores S.A.U. has installed the specific and special machinery required for processing quality products.
We have two production lines which are specifically dedicated to process caperberries to the highest standards of quality. The production capacity of these lines is of 1,5 tons per hour with a packaging capacity of 400 jars per minute.
---
MOST USED PACKAGED PRESENTATIONS: We are a leading company in the packaging of pickles.
We are present in five continents, in more than 70 countries that trust our products.
Our range of packaged products is very extensive and we can accommodate to the requirements of most customers and markets.
Our high quality standards, large production capacity and long standing experience of more than 50 years,
makes us one of the benchmarks for the best food distribution companies in the world.
The most frequently used pickles presentations are:
Glass Jars

---
MOST FREQUENTLY USED BULK PRESENTATIONS:
One of the strengths of our company is transporting large volumes
Product packaging or transport Packaging and Industrial Formats in bulk.
industrial formats with 220 L Drums.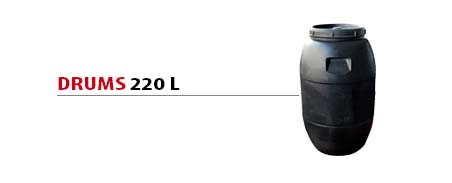 ---
Wine Vinegar

Another of our products is our wine vinegar
Wine vinegar is a condiment widely used in many dishes as it adds a special flavour to the food.
Additionally, this type of vinegar has interesting medicinal properties:
Health benefits of wine vinegar:
Helps to regulate cholesterol and triglycerides levels in blood
Helps to reduce or regulate blood pressure
Prevents heart diseases
Helps to combat insect and jellyfish bites
Helps to reduce weight
Effective in the treatment of lice
It has antioxidant effects
Improves the cardiovascular and liver functions
La Pedriza Wine Vinegar blends very well with our Extra Virgin Olive Oils,
and can be presented in a pack of 2x250ml bottles, very useful for Catering.

For more information:

---