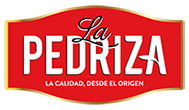 You want to work with us?
We offer the possibility of being included in our database
to be part of the selection process we do
regularly for any of our plants and offices.
If you are interested you can send us your resume
through the following form.
Thank you.
Our facilities are spread
Andalusia and Extremadura.
We have advanced technology,
for transport, extraction, packaging
and storage of our entire product range.
We continue to grow and will soon incorporate
new facilities to our Business Group.

C/ Campanario, s/n
04270 SORBAS (Almería) ESPAÑA
Tel.: +34 950 36 40 38
Fax: +34 950 36 44 22
email: This email address is being protected from spambots. You need JavaScript enabled to view it.